For the 2021/22 Season, Clan United designed various key items for Raith Rovers Football Club in tandem with their evolving brand identity. The club had ambitions to produce various digital and printed assets that mirrored the quality of top tier international and national football clubs.
Having already confirmed their football kit designs as a homage to the title winning squad of the 2008/09 season, the bold blue and white design gave us some initial design cues to consider.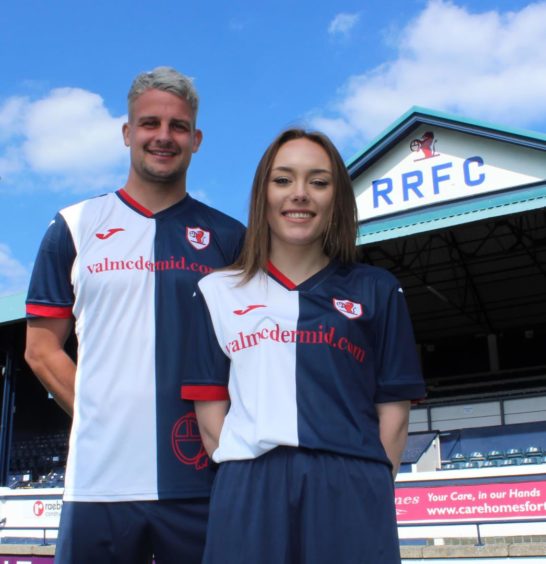 Visual Identity Library
To begin our work, we decided to create a 'visual identity library', that would explore various design directions and begin building up ideas for executing sleek, modern assets using the club's colour scheme.
A main advantage of building up various collections of modern digital media formats is that typefaces and logos can quickly be tested across a wide application of outputs.
To create the following displays, we researched leading domestic league clubs in various countries.
The following mood boards are LQ watermarked mock ups, combining various initial ideas.
In particular, we found that although Red is a great accent colour, it can at times detract from the brand. As such, we curated a mood board only using the navy, and supporting blue additional tone we added.
Having white and red as accent colours helped keep branding stronger, as such:
Season Ticket Design (Ideas)
Having jotted down initial thoughts, we were ready to tackle some of the required club assets. Firstly, the new season tickets for the 2021/22 season were due to launch and were in need of a modern design that celebrated the return of fans to the stadium (following the pandemic restrictions of the previous season).
Looking at modern design trends, bold sans serif fonts combine with minimalistic yet complimentary styles to achieve a 'clean' and professional outcome.
While brainstorming ideas, there seemed to be a few routes professional clubs are following:
Super simple. Often a plain background with the club logo in the center, making the front extremely powerful and identifying.
Colour branded photography. Some clubs are taking images of their fans, players, or stadium, and putting a colour mask over the top to create a subtle background image. This evokes more emotion and can be quite powerful. High Quality professional photography would be needed for this route.
Community led. Some clubs are championing hashtags or campaign slogans, to empower fans. This would put a strong message on the front of the season ticket to serve as a constant reminder of the value of the fans.
Season Ticket Design (Chosen)
After various iterations, the club chose a design that reflected the home kit design – the top design from this mockup was chosen:
Football Programmes
Next, we were tasked with creating a new style for the weekly match programmes.
We wanted the design to have continuity with the season tickets, and home kit, yet also be dynamic enough to be changed by the RRFC in-house team each week for each fixture. We brought in the red accent colour in large blocks to create a bold design style yet allow changeable images to give the readers context for each issue. By adding a player to the middle of the layout, the design was made to feel more exciting whilst retaining the clean, modern look.
We've been delighted to see the design used and adapted throughout the season, for example: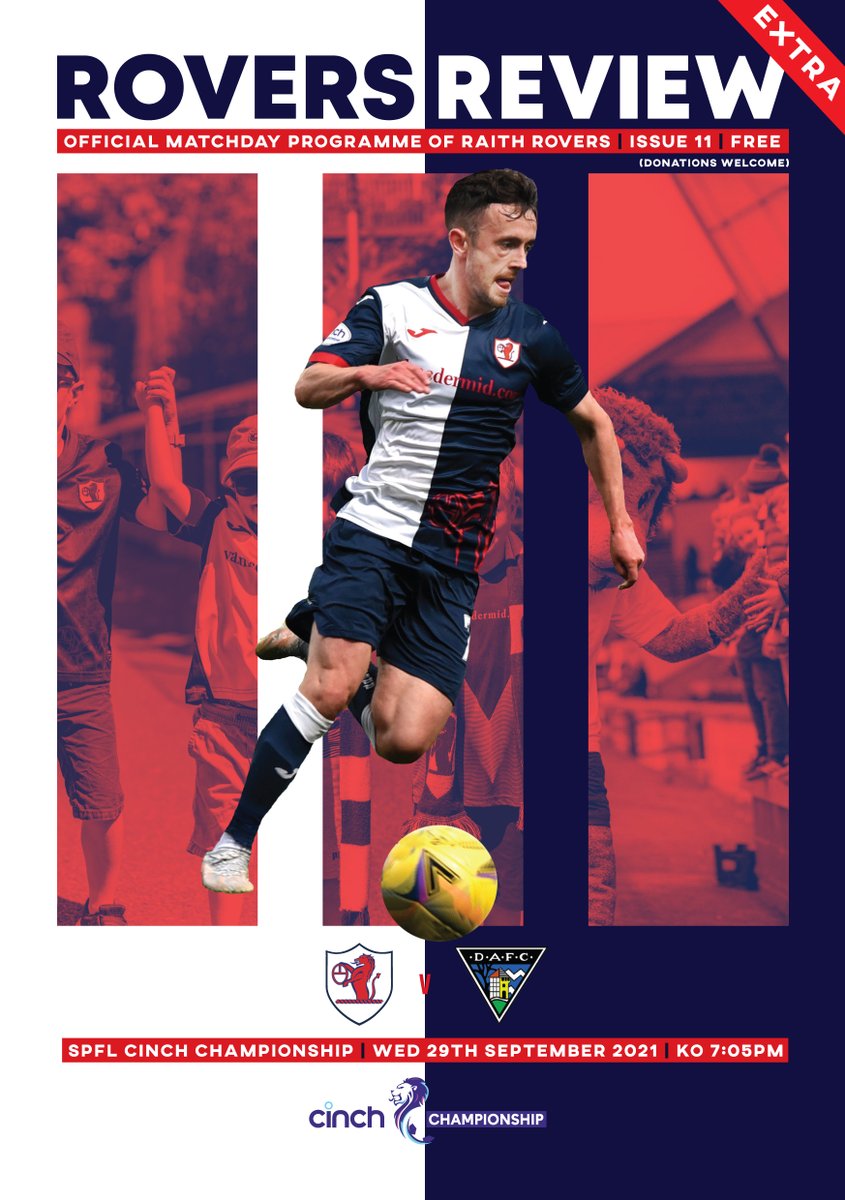 Digital Assets
Aside from printed assets, it was important for the club to have updated visual assets for their social media and web content. As such, we developed and refined various templates that would allow their in-house team to quickly create weekly content at speed—which would be highly useful for the reactive nature of sports communications.
We created email headers and signatures, and also developed a range of social media image styles:
Once again, our work needed to be flexible enough to allow for adaption and customisation throughout the season. The designs should retain a bold corporate identity, whilst still being fluid enough to noticeably change with each announcement. We allowed large sections of the design to be designated for images, offering an obvious solution for new content.
Final Thoughts
Alongside the published case study materials above, we've proudly worked on various other assets such as sponsor advertising banners (pitch-side) and programme adverts. We've also worked on internal communication materials for their RAITH campaign (Respect, Ambition, Inclusion, Teamwork, Honesty), some printed communications materials, and had the honour of being a sounding board for some new ideas.
Working with Raith Rovers has consistently been smooth and exciting, due to the club's clear ambitions and a managerial team that deeply understand the club values and direction. Incorporating the history of the club, the voice of the fans, and the essence of Raith Rovers Football Club, is key for any designs—no matter how big or small.